- Check DJ Wes' availability here -

Photography by: Russell Hays Photography
---
---
Welcome to DJ Wes' Mobile DJ Service Website
DJ Wes is an experienced Mobile Disc Jockey and Entertainer performing at events like Wedding Ceremonies and/or Receptions, Corporate Parties & Picnics, Graduation Parties, School Dances, Proms, Birthday Parties, Private Parties, etc. If you are planning a Party, Dance, Wedding Reception, etc, and need a top-quality Disc Jockey, contact DJ Wes' Mobile DJ Service and let him help your event be a complete success. Remember, DJ Wes can also run live sound for bands and/or public address systems. DJ Wes can (and does) both indoor and outdoor events. DJ Wes can provide both wired and/or wireless mics and a monitor system. DJ Wes' equipment is modular and scalable allowing for a custom tailored event.
DJ Wes uses only pro-quality audio & light equipment.
---

DJ Wes' Mobile DJ Service subscribes to the PrimeCuts music service by TM Century. The service is only available to radio stations & professional Disc Jockeys and contains radio edits of the latest music in eight radio formats. Feel confident knowing that DJ Wes' Mobile DJ Service supports the music industry and is supplied new music from a legal source.
Click here to view our Offensive Lyrics Policy
---
God Bless You!
"There is a time for everything, and a season for every activity under heaven: ...a time to weep and a time to laugh, a time to mourn and a time to dance." - Ecclesiastes 3:4
"You turned my wailing into dancing. Oh Lord, my God, I will give you Thanks forever." - Psalms 30:11
"Let them praise his name with dancing" - Psalms 149:3


---
Amber Alert
---
Buy DJ Wes merchandise here:
Note: These products are sold at cost. DJ Wes does not make a profit form the sale of these products.
---

Member of the Olive Branch Chamber of Commerce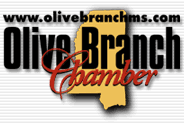 ---

Member of the American Disc Jockey Association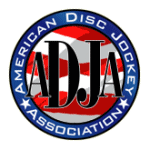 American Disc Jockey Association
---